Are you thinking, "we haven't found the home of our dreams yet so we'll wait before going through the hassle of talking with a mortgage lender and having them run our credit."  You're not alone.  I hear this all the time, but the truth is, if you find the home of your dreams from your searches on Zillow or even with your real estate agent prior to being pre approved, you are at risk for not having enough time to submit a strong offer.  Listing agents will examine your financials with a fine tooth comb, and if you got a quick pre-qualification letter from an Internet lender, your offer will not be seriously considered.  Pre-qualification is not pre approval.
How far in advance should you do this?  The best is to plan based on when you'd like to be in your new home and then back into it.  A rule of thumb I use is about 3 months before you want to move in, have your lender pre approval.
For example, expect 2-4 weeks to complete all the lender applications and receive their preapproval.  You now know how much your budget is, according to your lender, and you can now confidently search for a new home.  In our highly competitive market with very little inventory, expect a couple of months of house hunting and putting in offers, before you have an accepted contract.
Check out the graphic below: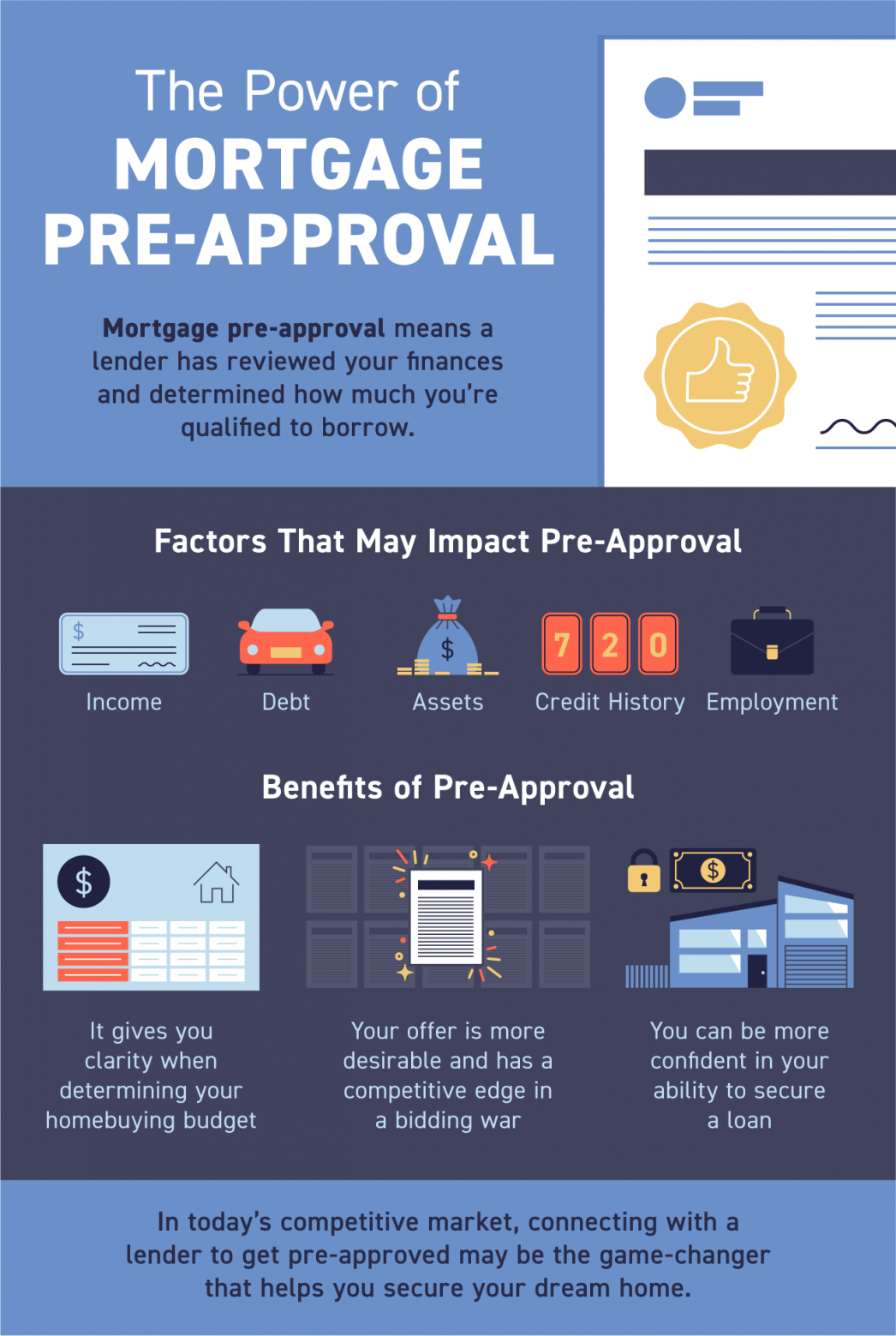 Highlights 
Mortgage pre-approval means a lender has reviewed your finances and, based on factors like your income, debt, and credit history, determined how much you're qualified to borrow.
Being pre-approved for a loan can give you clarity while planning your homebuying budget, confidence in your ability to secure a loan, and a competitive edge in a bidding war.
In today's market, connecting with a lender to get pre-approved may be the game-changer that helps you secure your dream home.